Artificial Tree Rentals for Weddings and Events
Where would I rent a wedding tree in Sacramento?
Artificial tree rentals in Sacramento! Pacific Silkscapes is now renting high-quality artificial trees, Silk floral arrangements, Succulent Bowls, trellises, and landscaping. Our artificial tree rentals are for any occasion… Prom, Weddings, Corporate Events, Theater Plays, Anniversary Parties, and even Christmas!
The way to save on the cost of your wedding is to use artificial plants for rent, such as greenery trees, wisteria trees, cherry blossom trees, and more. We create custom, beautiful artificial trees in all colors. We have been making artificial trees for over 30 years! You can couple these rentals with the purchase of silk bridal flowers.
When you are in the market for wedding decor rentals, consider renting faux plants and artificial flowering trees, topiary trees, and palm trees for that special effect. Set the tone with an Asian look using our popular cherry blossom trees or a tropical look with a Kentia or Phoenix Palm tree.
Great Selection
Beautiful pink and white cherry blossom trees screaming "wedding decor" are available for event rentals. These beautiful artificial trees transform venue spaces easily in the most dreamy, elegant, and romantic way. They take up a width of 4 ft and 6 to 7 ft in height, perfect for statement pieces and decor for weddings!
Our rental plants and service can accent your stage, set a theme, or make your event more intimate with groups of exotic indoor palms and plants.
Whether you need them for a day, a weekend, or longer, please call us for details.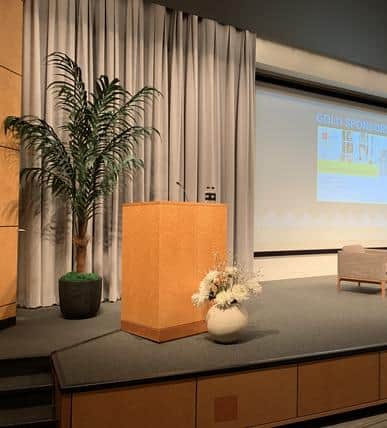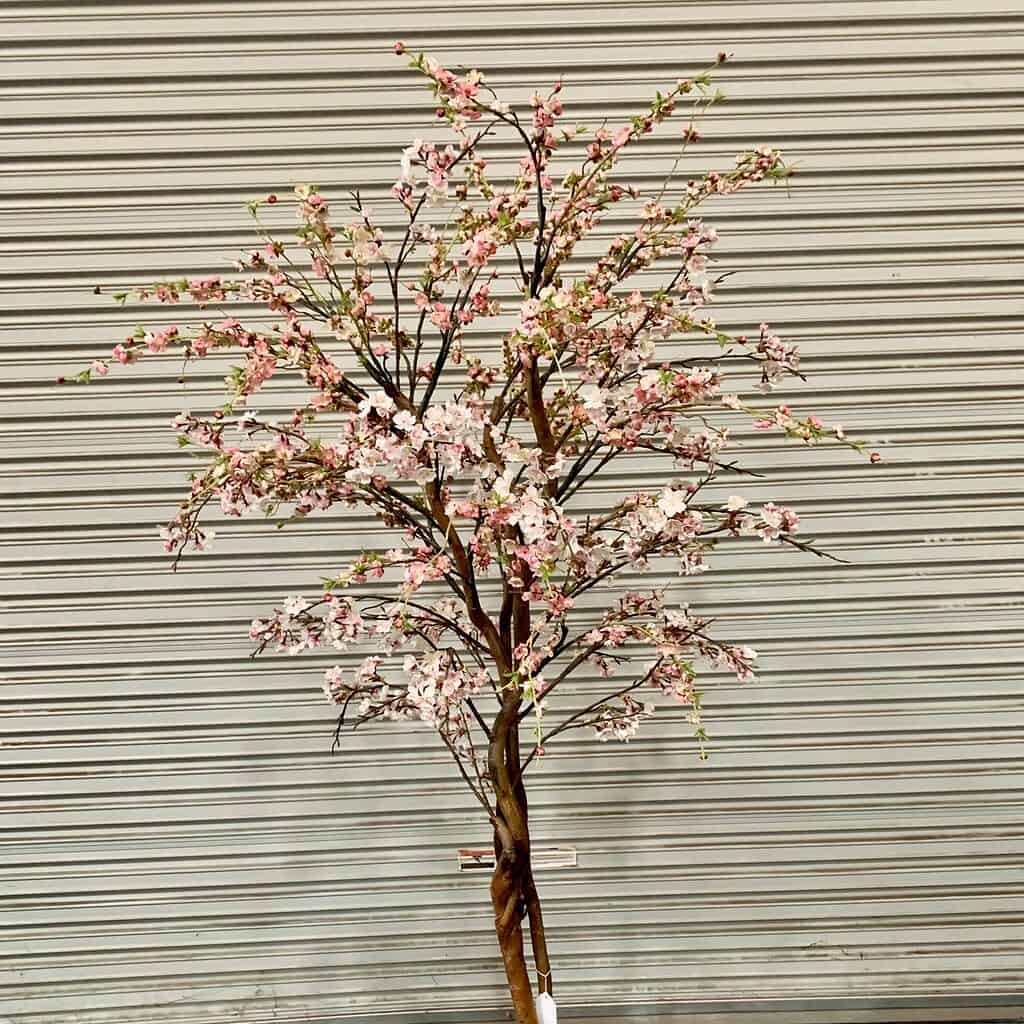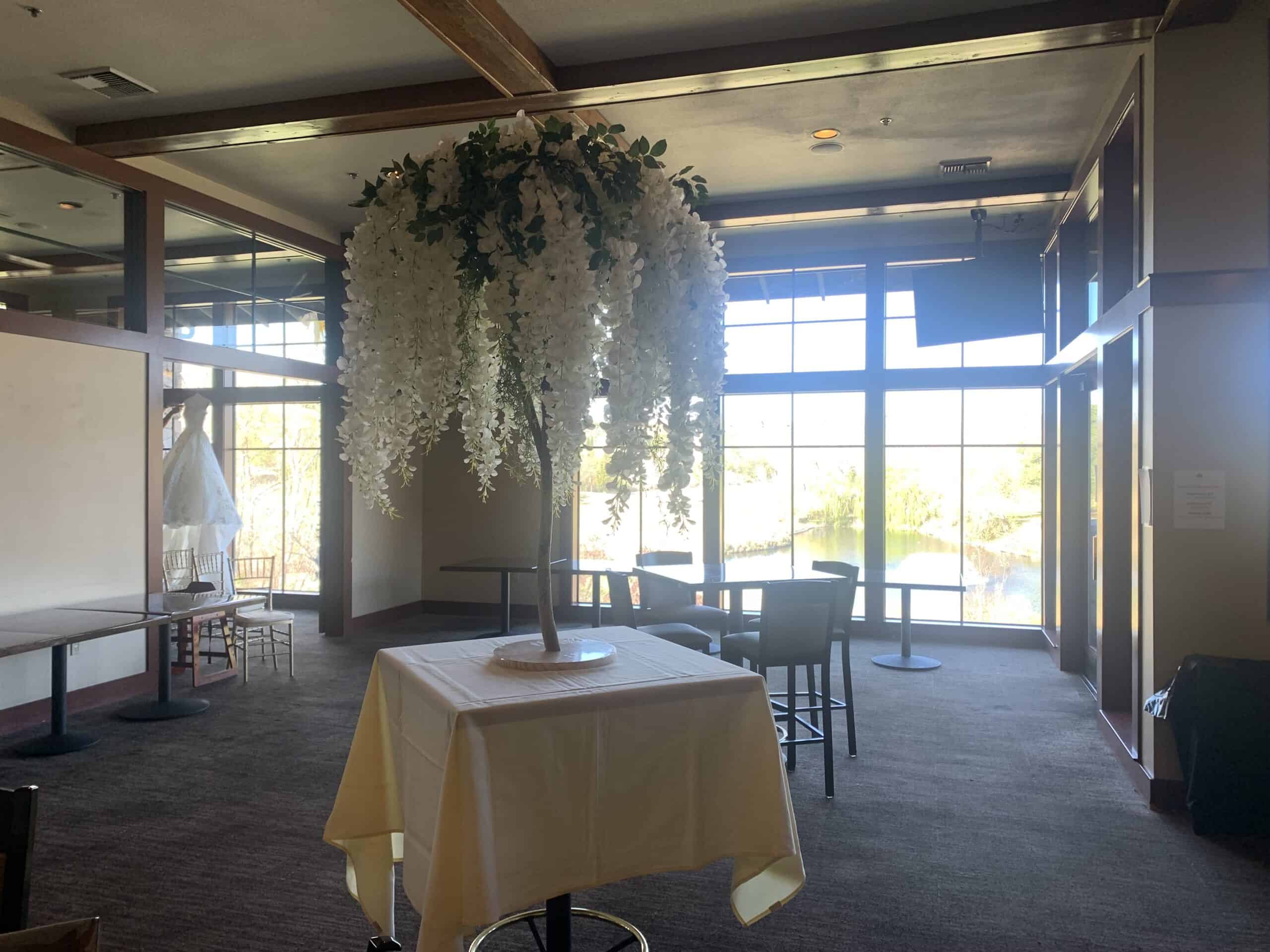 Rent me for only $360.00 plus delivery
Terms:
The minimum order for event rentals is $250.00, not including delivery/pickup fees.
Most event decor plants will be rented in a basket. You can request a ceramic planter at an additional charge.
Your event rental order must be placed 10 days prior to delivery unless we have stock on hand.
Delivery prices are based on ground-floor deliveries. An extra charge may be added for stairs or unusual conditions. Delivery and pickup fees will be a separate line item on the rental agreement.
The renter shall return all items or have them ready for pickup on the date and time agreed to per the rental agreement. If any plants are missing or noticeably damaged, it would be considered a purchase at our best wholesale pricing.
A 50% rental deposit is required for each event rental order. Special custom orders must be paid in full at the time of order.
The balance will be due at the time of pickup or prior to delivery to the opening of the event.
Cancellation of any rental order within 3 business days of scheduled delivery or pickup will result in forfeiture of your deposit.